How To Cancel Quick Quack Membership?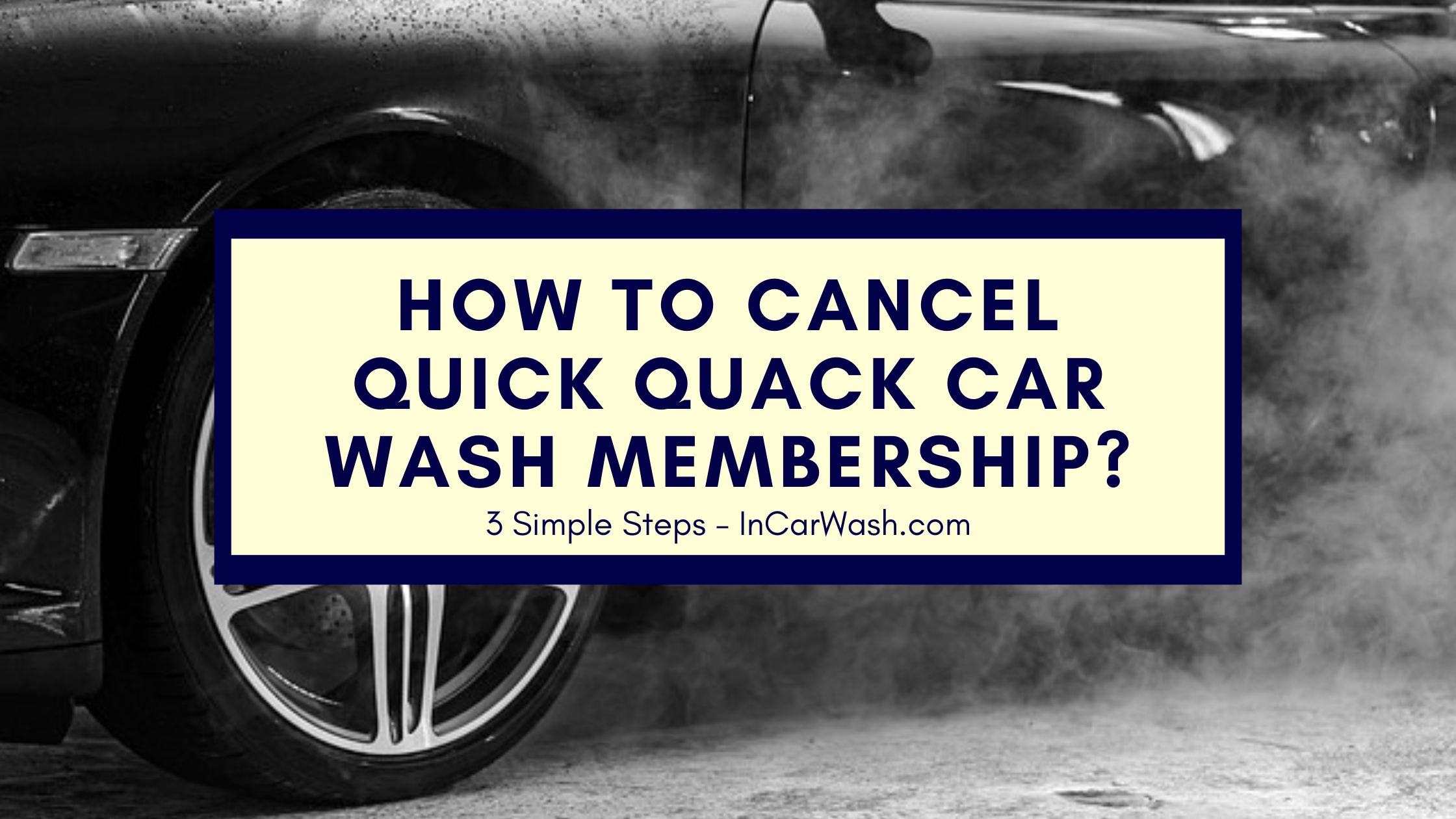 Are you struggling to figure out the steps to cancel your Quick Quack Car Wash membership? You're not alone. Whether you've decided to switch to a different service or simply want to put your membership on hold for a while, understanding the cancellation process is crucial. In this guide, we'll walk you through the steps on "How To Cancel Quick Quack Car Wash Membership?" This straightforward process ensures that you can manage your subscription hassle-free, allowing you to make the best choice for your car care needs. So, let's dive in and demystify the cancellation process for Quick Quack Car Wash.
How To Cancel Quick Quack Membership? 3 Simple Ways!
Canceling a Quick Quack membership can be done through three simple methods. Here they are:
1. Online Cancellation:
Visit the Quick Quack website and log in to your account.
Navigate to your account settings or membership details.
Look for an option that allows you to cancel your membership.
Follow the on-screen prompts to complete the cancellation process.
Make sure to verify and confirm the cancellation.
2. Contact Customer Support:
Find the Quick Quack customer support phone number or email address.
Call or email them to request the cancellation of your membership.
Provide the necessary information to verify your account.
Follow any additional instructions provided by the customer support representative.
Request a confirmation of the cancellation for your records.
3. In-Person Visit:
Locate the nearest Quick Quack car wash facility.
Visit the facility during their operating hours.
Approach a staff member and request to cancel your membership.
Provide any required information, such as your membership ID or account details.
Ask for a confirmation of the cancellation.
Remember to check the terms and conditions of your Quick Quack membership for any specific cancellation policies or requirements. Additionally, keep a record of your cancellation confirmation for your own records and peace of mind.
How To Become A Member Of Quick Quack?
To become a member of Quick Quack, follow these simple steps. First, visit the official Quick Quack website or download their mobile app. Next, locate the "Sign Up" or "Become a Member" option and click on it. You will be prompted to provide some basic information such as your name, contact details, and possibly a valid payment method. Once you've filled in the required fields, review the terms and conditions if applicable, and confirm your registration. In some cases, you may receive a confirmation email or message to verify your account. Congratulations, you're now a member of Quick Quack and can start enjoying their services! Keep in mind that specific steps may vary depending on the region and policies of Quick Quack at the time of your application.
Can You Cancel Your Quick Quack Membership?
To cancel your Quick Quack membership, you typically need to contact their customer support or visit their website to access the cancellation process. Quick Quack, like many gym and service memberships, may have specific terms and conditions governing cancellations, such as notice periods or cancellation fees, so it's essential to review your membership agreement or contact their customer service for guidance on the cancellation procedure. Keep in mind that policies and procedures may vary, so it's advisable to read the terms of your membership carefully and follow the prescribed steps to ensure a smooth cancellation process.
How To Cancel Quick Quack Membership? Don't Drive Dirty Cancel Membership
Canceling your Quick Quack membership is a straightforward process that ensures you're in control of your subscription. To cancel your Quick Quack membership, start by logging into your account on their website or reaching out to their customer service team via phone or email. By following these steps, you can smoothly end your membership and explore alternative options if needed.
Cancel Quick Quack Membership Via Website
Canceling your Quick Quack membership through the website is a straightforward process that ensures convenience for users. To initiate the cancellation, log in to your Quick Quack account on the official website. Once logged in, navigate to the 'Account Settings' section, where you'll find an option for membership management. Select 'Cancel Membership' and follow the prompts provided. Be sure to review any terms or conditions associated with cancellation to avoid any potential fees or penalties. This method offers a user-friendly approach, allowing members to efficiently manage their subscriptions online.
Cancel Quick Quack Membership Via Phone Call
If you prefer a more direct approach, canceling your Quick Quack membership via phone call is an excellent option. Contact Quick Quack's customer service hotline, which can typically be found on their official website. When speaking with a representative, provide the necessary account details and request to cancel your membership. The customer service team is trained to assist with membership-related inquiries and will guide you through the process. This method allows for immediate assistance and ensures that any questions or concerns you may have are addressed promptly.
Cancel Quick Quack Membership Via Email
For those who prefer a written communication method, canceling your Quick Quack membership via email provides an effective alternative. Compose an email to the designated customer service address specified on the Quick Quack website, clearly stating your intention to cancel the membership. Include relevant account information to expedite the process. Be sure to keep a copy of the email for your records. This method offers a documented trail of your request, giving you peace of mind that your cancellation has been initiated and recorded. It also provides a convenient option for those who may not be available for a phone call during regular business hours.
What Is Quick Quack Refund Policy?
Quick Quack Car Wash's refund policy aims to provide customer satisfaction and confidence in their services. If you are not completely satisfied with your car wash experience, Quick Quack offers a 48-hour satisfaction guarantee, allowing customers to return for a rewash free of charge. Additionally, they pledge to address any concerns promptly, ensuring that their customers leave with a clean car and a positive experience. Quick Quack's commitment to customer satisfaction is evident in their refund policy, which reflects their dedication to delivering high-quality car wash services.
FAQS
1. How do I cancel my Quicky car wash membership?
To cancel your Quicky car wash membership, you should follow the cancellation process provided by Quick Quack Car Wash. Typically, you can cancel your membership by visiting their website or contacting their customer support. The specific steps may vary, so it's best to check their official website or call their customer service for detailed instructions on how to cancel your membership.
2. Who owns Quick Quack car wash?
Quick Quack Car Wash is owned by a company called Quick Quack Holdings, LLC. If you need more specific information about the ownership or want to get in touch with them, you can visit their official website or contact their corporate office for inquiries.
3. Is ceramic duck worth it?
Whether ceramic duck coatings are worth it depends on your specific needs and preferences. Ceramic coatings can provide long-lasting protection for your car's paint and offer benefits such as enhanced gloss, water repellency, and resistance to various environmental contaminants. However, they can be relatively expensive compared to traditional wax or sealant products. To determine if it's worth it for you, consider factors like your budget, how much you value your car's appearance, and your willingness to invest in long-term protection.
4. How many Quick Quack locations are there?
The number of Quick Quack Car Wash locations may change over time as the company expands or closes down certain branches. To find the most up-to-date information on the number of Quick Quack locations and their specific addresses, you should visit their official website or use their store locator tool. This will provide you with the current list of locations and help you find the one nearest to you.
Conclusion
In conclusion, canceling your Quick Quack Car Wash membership is a straightforward process that ensures you have control over your subscription. By following the steps outlined in this guide, you can navigate through the cancellation procedure hassle-free. Remember, it's important to keep track of your billing cycle and initiate the cancellation well in advance to avoid any unexpected charges. If you encounter any difficulties or have additional questions, don't hesitate to reach out in the comment section below. And if you found this article helpful, consider sharing it with your friends and family, so they too can benefit from this valuable information. Safe travels on your car wash journey!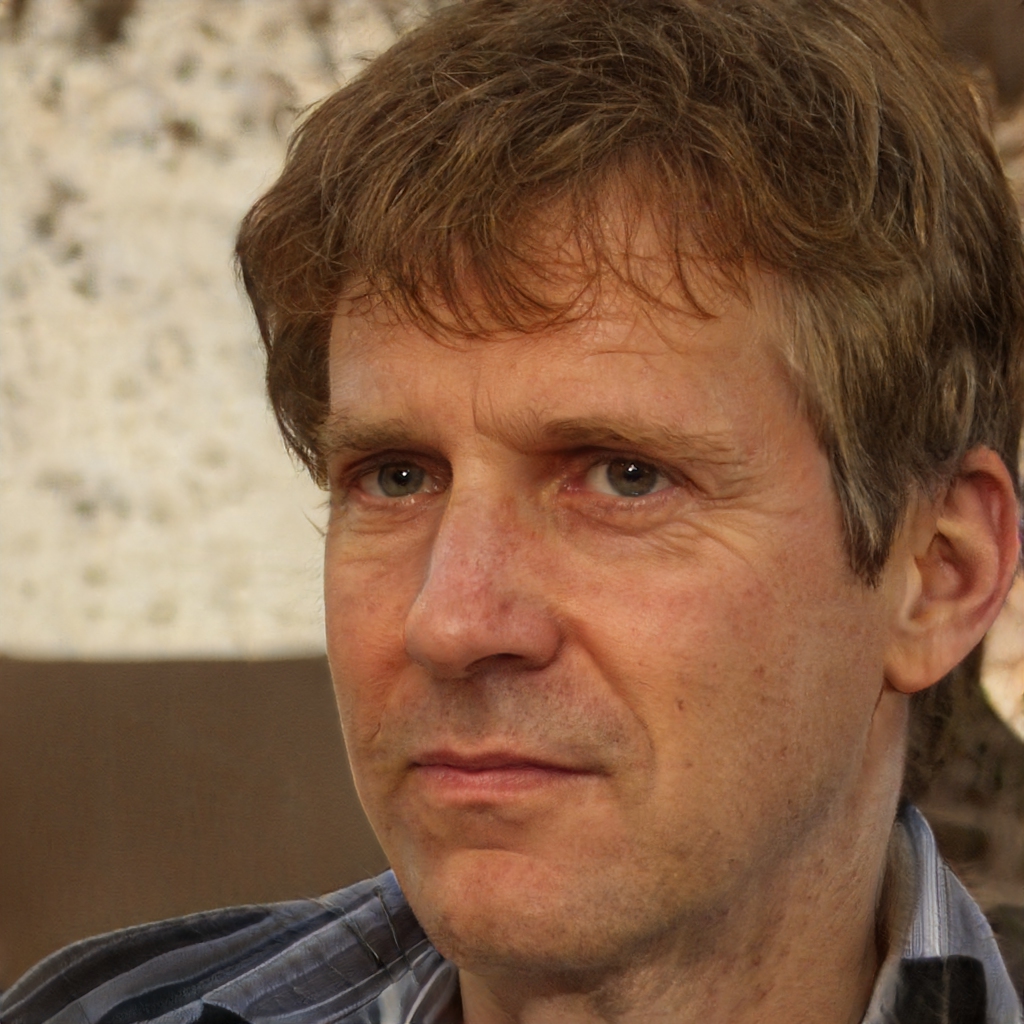 Glenn is a highly skilled and knowledgeable expert in car maintenance and modification. He runs the popular blog incarwash.com, which is dedicated to everything related to car washing and maintenance. This comprehensive resource provides valuable information and insights on a wide range of topics, including the best car wash products, tips and tricks for keeping your vehicle looking its best, and the latest innovations in car washing technology.